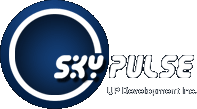 Toronto Airport Corporate Centre
Canada, 2425 Matheson Blvd East, 8th Floor
Mississauga, ON, L4W 5K4

Tel: +1-905-361-2501
Fax: +1-905-582-1208
Business Solutions

Aviation Business Management and Engineering Consulting for start-up airlines maintenance programs.

Business and marketing consulting:

Marketing objectives and strategies.
Recommendations and assistance in selecting new technologies, materials and engineering processes.
Selecting and assisting with placement of contracts (with subcontract companies and third-party work).
Created by —