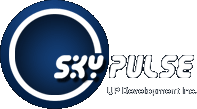 Toronto Airport Corporate Centre
Canada, 2425 Matheson Blvd East, 8th Floor
Mississauga, ON, L4W 5K4

Tel: +1-905-361-2501
Fax: +1-905-582-1208
Aircraft Tools and GSE

Aircraft safety and maintenance procedures are reliant upon proper ground support equipment and tooling which UP Development Inc. provides:

Full spectrum of aviation maintenance equipment and tooling from leading airspace equipment and tooling manufacturers.
Fast and reliable in any corner of the world.
Completion of any equipment and tooling set based on customer needs.
Logistic support and formatting the most flexible routes for complex ground equipment freight.
Search and selection process strategies aimed to achieve most suitable conditions and better deals for our clients.
Created by —